Capt. Hallie Burnett has held her Merchant Mariner Credentials since March of 2011. She is the only licensed lady captain competing in the Emerald Coast Redfish Circuit and the Emerald Coast Professional Redfish Series and she is also the Captain of the only all female team to ever compete in these Series. Both Series, which span from Apalachicola, FL to the State of Louisiana are both widely recognized and respected among inshore anglers along the Emerald Coast.
She also competes in the Inshore Fishing Association Redfish Tour in the Louisiana Division and is one of three lady captains that compete in that Series and the Elite Redfish Series in which she is one of two lady captains that compete in that Series both of which are all female teams.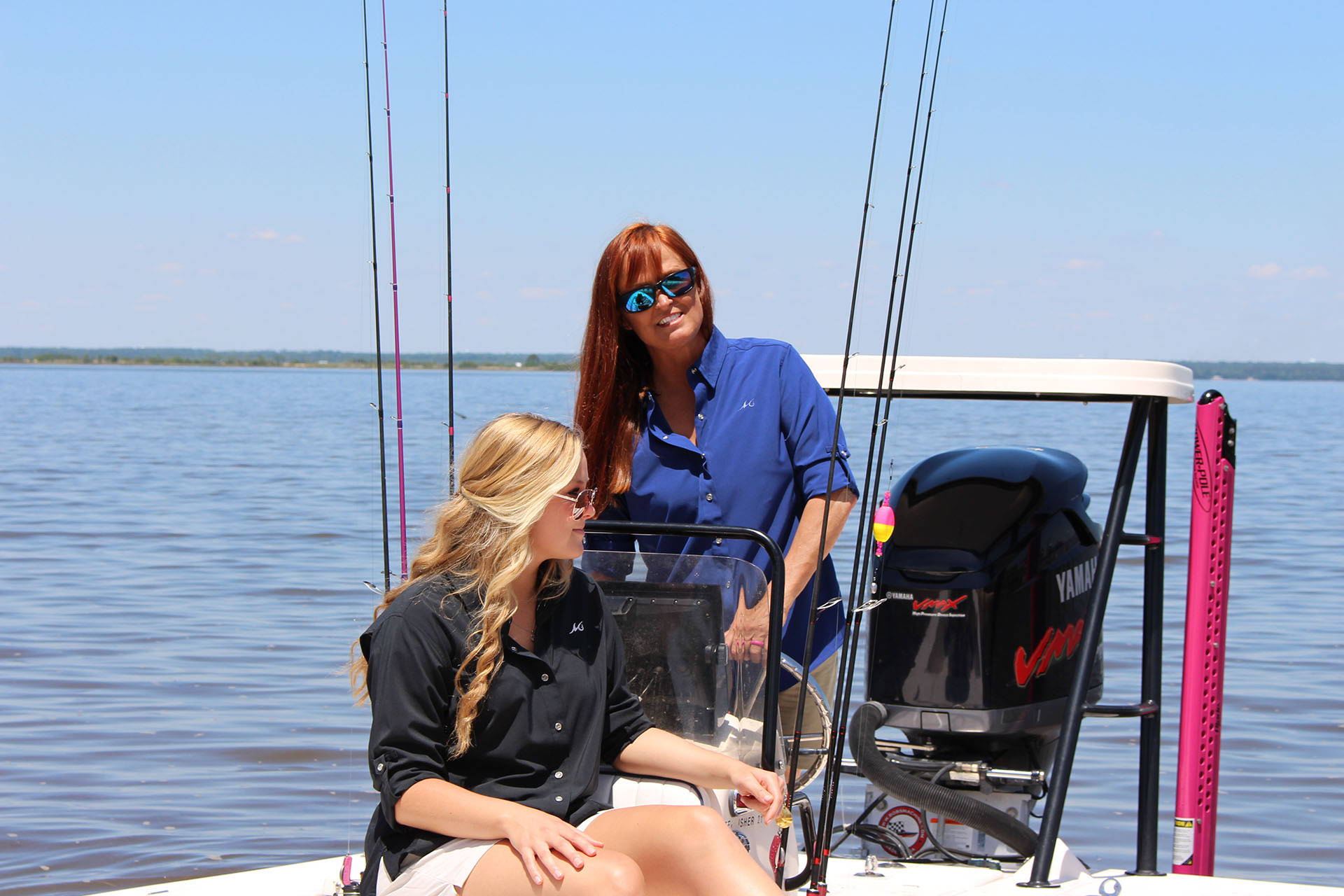 PROFESSIONAL FISHING & CHARITIES
In 2013 Captain Hallie also established the non-profit, public charity, Friends In Survival and Hope, Inc. (F.I.S.H., Inc.) which she raises donations for through her fishing efforts to aid individuals that have been diagnosed with terminal illness. Prior to embarking on her career of philanthropy through women's fishing she spent 15 years as an accountant and now dedicates her time exclusively to Team Early Detection and fishing professionally.
In 2018 Capt. Hallie will return to Ketchikan, AK as a river guide and volunteer for Casting For Recovery – Alaska. Casting for Recovery Alaska takes women out of the clinical setting and into nature, where they can relax, share their cancer experience with other survivors, and learn the therapeutic sport of fly fishing. These breast cancer retreats also include counseling and medical education and are provided at no cost to the participants.
Captain Hallie brings to your brand what no others have, HER professionalism and expertise as a boat owner, boat captain and LADY angler on the Gulf Coast. Please contact Capt. Hallie via telephone at 850-501-1279 (cell), e-mail at Capt.Hallie@gmail.com or by mail at 8694 Scenic Highway, Pensacola, FL 32514