Justin is the Host to the National TV Show "Chasin' The Sun", a fishing guide and tournament angler. Justin is the 2019 Powerpole Pro Redfish Series Panama City Champion and 2018 "Team of the Year" Florida Pro Redfish Champ. Justin targets everything from tarpon to redfish across coastal waters. He currently has a 7 guide fishing service and runs over 1,000 fishing trips per year.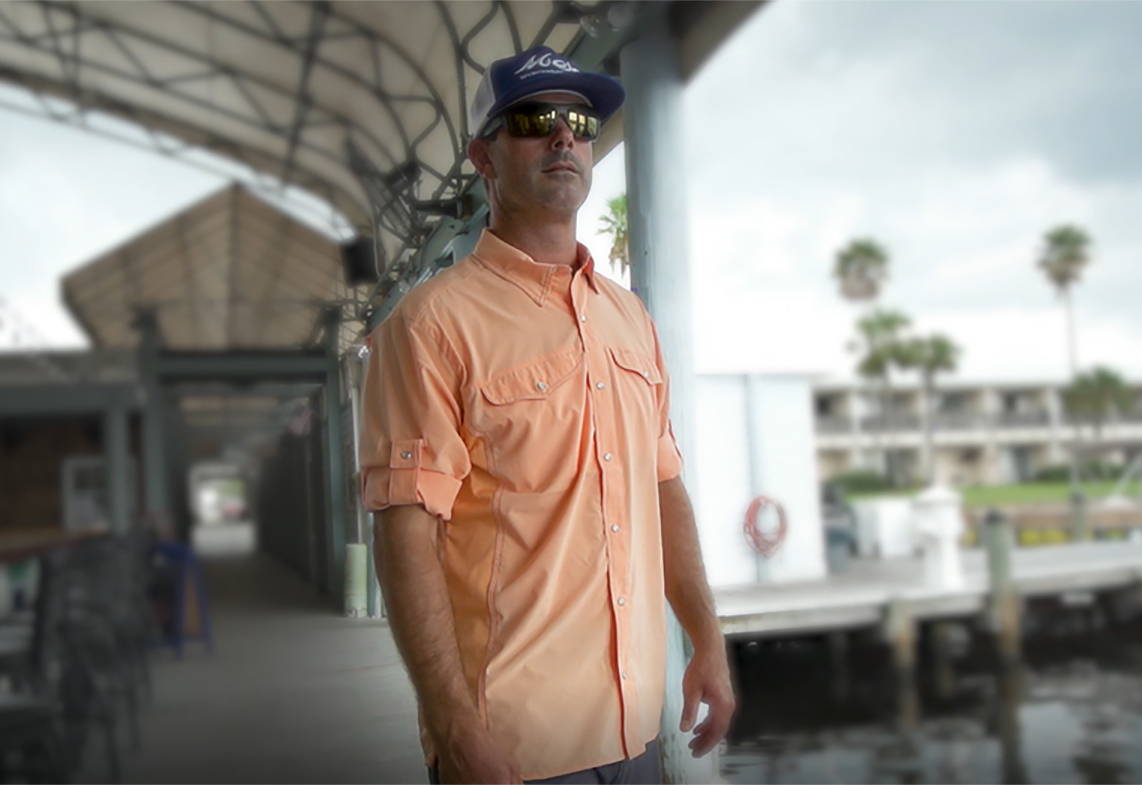 Born in Panama City, Justin was blessed to grow up in an area with such a rich fishing history and heritage. His family has lived, fished, and hunted in the Florida Panhandle since the 1800's! He has been married for 14 years to his wife, Angie and have two sons. As a fishing guide and TV show host, he has the unique opportunity to be able to reach millions of anglers across the country and also have face-to-face contact with them on the water.
He uses this time on the water to teach them new tactics and techniques as well as proper tackle and rigging. Although he spends most of his time in Panama City, he has fished in Belize, Puerto Rico, Costa Rica, Alaska, and the Gulf Coast from Louisiana to Key West. He also enjoys duck hunting, dove hunting, deer hunting, and basically any shooting sports from archery to sporting clays. He is a U.S.C.G. licensed and insured charter captain. Between guiding, filming, tournament fishing and scouting, he spends around 300 days a year on the water. There is no shortage of salt in his blood, and he wouldn't have it any other way.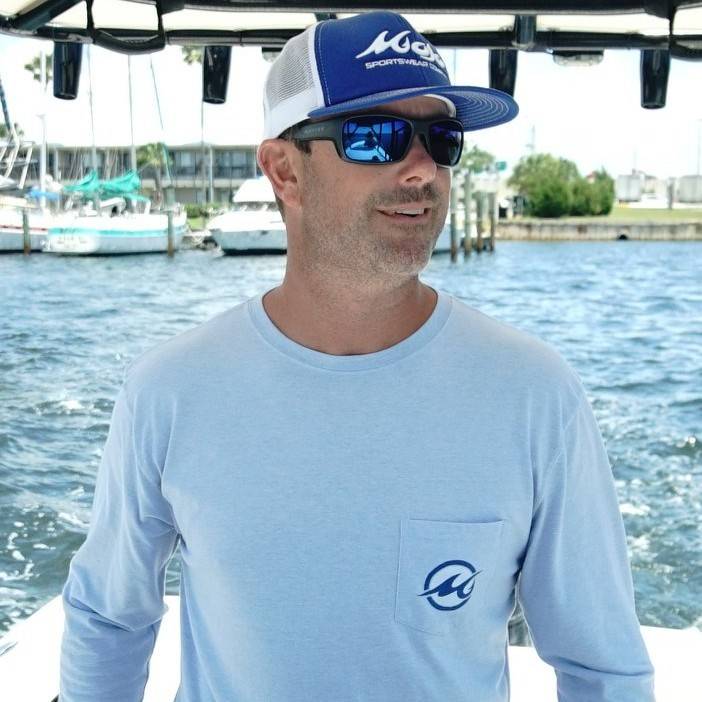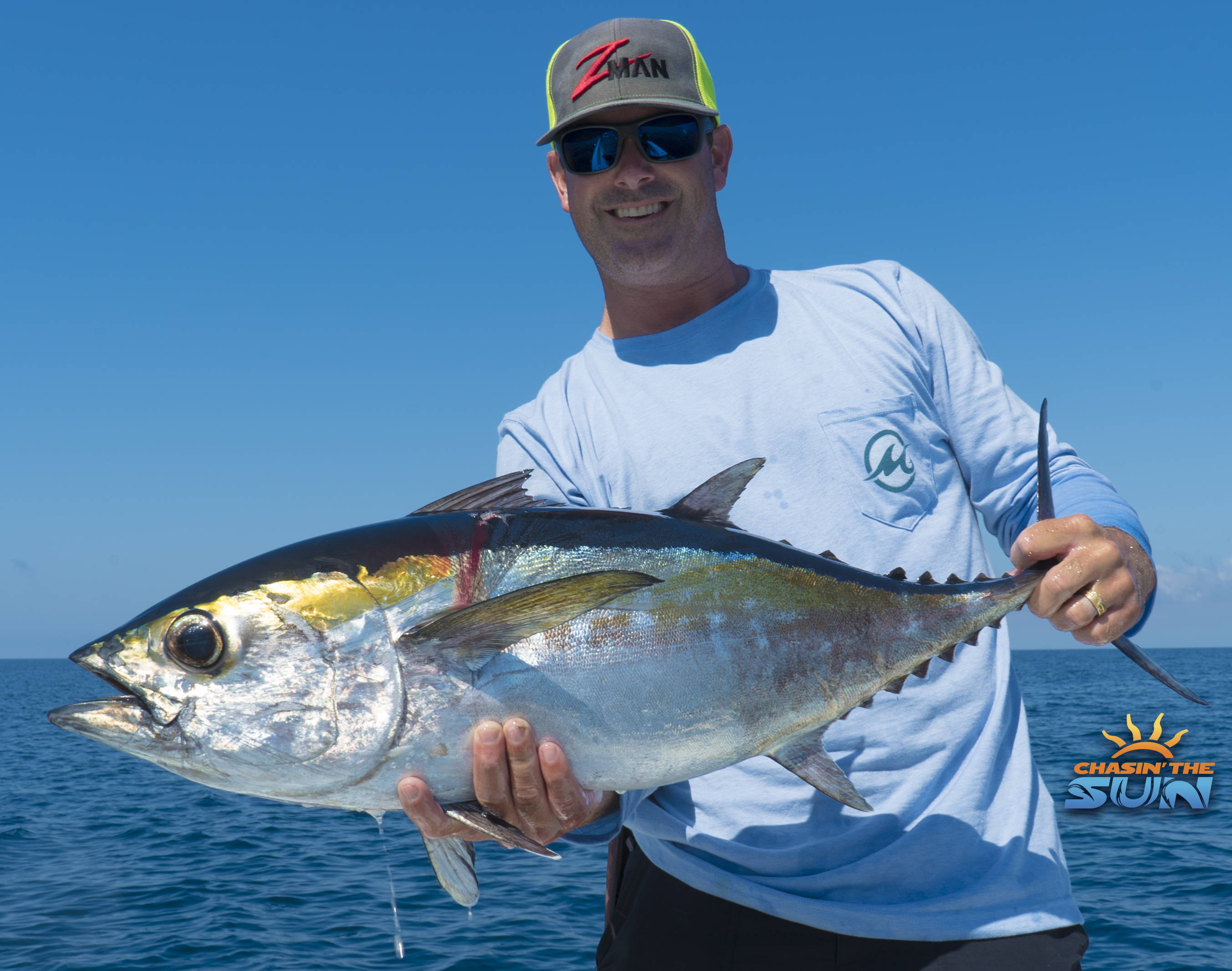 Since 2014, Justin has starred as the co-host for the "Chasin' the Sun TV" show. "Chasin' the Sun TV" is a coastal lifestyle show that airs on the Discovery Channel Saturday mornings at 8:00 a.m. CST. As the host, he guides viewers through the many coastal activities in Panama City Beach (mainly fishing). They cover many different species and techniques from 'run and gun' fishing for Mahi Mahi, to 'sight fishing' for Tarpon and shallow water redfish.
Mojo Sportswear Company is the official clothing sponsor for "Chasin' the Sun TV". Make sure to tune into watch the new shows and check out their website for previously aired broadcasts.
https://www.visitpanamacitybeach.com/chasin-the-sun-tv/
And follow Chasin' the Sun TV on facebook.
https://www.facebook.com/ChasinTheSunFishingShow/

In 2009, Justin formed a group of inshore fishing guides in Panama City, Florida that primarly focuses on inshore fisheries, targeting many species from tarpon to redfish. They currently have 7 guides that run over 1,000 fishing trips a year. Each guide uses multiple boats to cover water from 6" deep to the nearshore reefs in over 100' water.
When Justin is tournament competitions on the water he likes to WIN! He has many titles to date:
Champion - 2019 Powerpole Pro Redfish Series, Panama City Event
Champion - 2018 'Team of the Year', Florida Pro Redfish Series
Champion - 2017 Florida Pro Redfish Series, Emerald Coast Event
Champion - 2016 'Team of the Year', Emerald Coast Pro Redfish Series
Champion - Redfish Pro Series, Navarre Event 2013
Champion - St. Andrews Bay Yatcht Club Tournament 2010
Champion - St. Andrews Bay Yatch Club Tournament 2009
You can follow his adventures on his facebook page https://www.facebook.com/justin.leake.77 which features all his guide trips.

Or for booking information visit www.PanamaCityInshore.com or email pcinshore@gmail.com.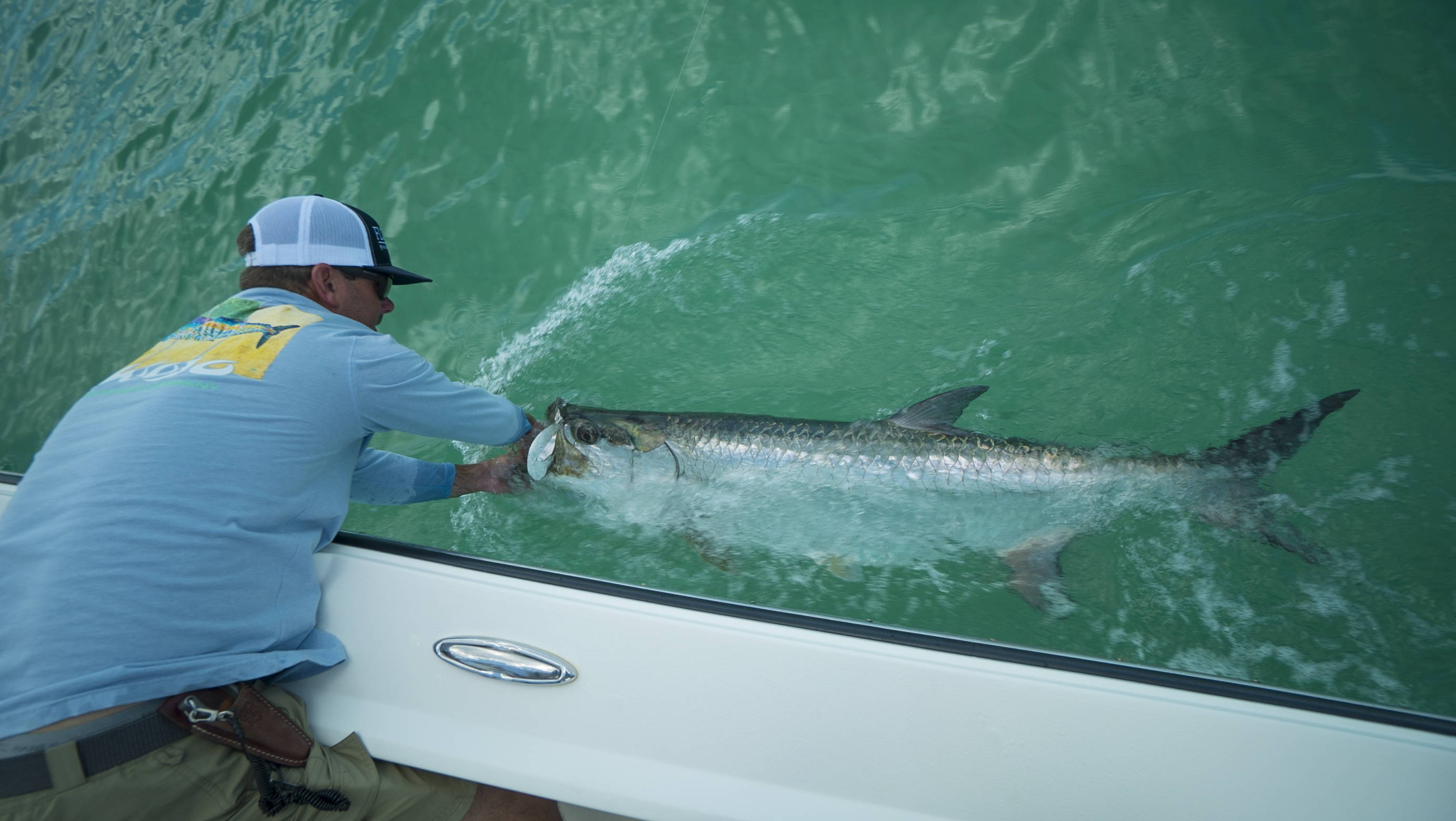 We are committed not only to bringing you the best outdoor apparel we can find but also the best way to put it to good use!