Mike McClure
Mike McClure
Mike is known on the Professional Redfish Tours for his positive attitude and proficiency with several fishing techniques. He travels all over the Southern United States competing in the Inshore Fishing Association, America's Redfish Cup by Tito's Handmade Vodka, Florida Pro Series and Elite Series Team events. His career has shown a consistency on the water stacking up big fish and looks forward to the day that the stars a line for his first big win. He is a member of local club's like The Emerald Coast Redfish Circuit and enjoys time spent with fellow anglers on the water.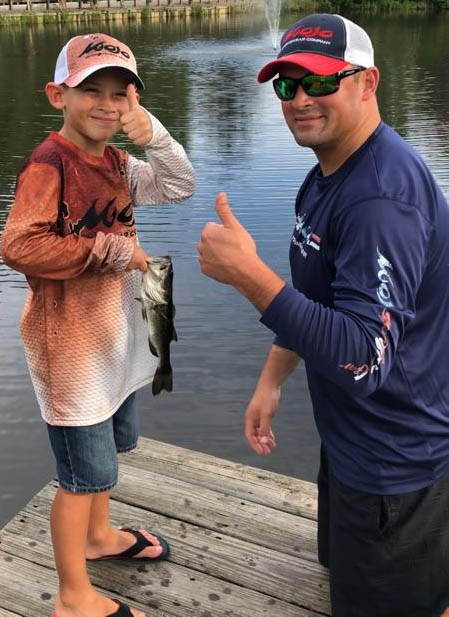 Mike McClure lives with his wife Jennifer and son Anthony in Crestview, Florida. Originally from Caldwell, Idaho, Mike joined the Military and has been all over the world in support of our great nation and is still on Active Duty stationed at Eglin AFB, Florida. 
Mike has been an absolute instrumental part of the team here at Mojo Sportswear Company as one of our Inshore Professionals and hopes that all people get out to enjoy the outdoors that we have all around the world so they know what #getyourmojoon is all about!!