Meet Sam & Chris
Sam Johnson

To say Sam Johnson is multitalented is an understatement. When he's not at his day job as an equity partner of a national CEO and Board advisory group, you might find him on tour playing the bagpipes with the John Mohr MacKintosh Pipes & Drums band. Sam's biggest passion is fly fishing remote streams and creeks and writing about his experiences for Wild Bearings. He is a proud flag-waving American, mountain man, and Christian.

Chris Sloan

Chris Sloan is a lifelong Texan who grew up a few miles from Lake Lewisville. As a child, he cut his teeth fishing on a private lake where the bass were huge, the crappie fat, and the brim aggressive. After college and many years on the pro golf circuit, Chris met Sam Johnson and his fly fishing dreams became a reality. Chris is excited for the opportunity to pass along what he's learned through Wild Bearings.
Shop Wild Bearings
We worked with Sam and Chris to bring custom designs to the MSC performance fabrics you love. Now 25% off with our Summer Sale!
Regular price

$49.95 USD

Sale price

$49.95 USD

Unit price

per

Regular price

$49.95 USD

Sale price

$49.95 USD

Unit price

per

Regular price

$49.95 USD

Sale price

$49.95 USD

Unit price

per
Follow along as Sam and Chris share their amazing bucket list of beautiful and interesting places in the great outdoors. Episodes are full of history, lore, stunning scenery and fly fishing - and sometimes even a country music celerity tagging along.
What's New with Wild Bearings
Fly Fishing the Blue Ridge Parkway

For the first time, fly fishing savant Sam Johnson has captured in one guide an incredible "bucket list" of over 210 of the most serene and productive places to chase trout along the North Carolina Section of the Parkway. His boots on the ground and lines in the water experience, offer detailed descriptions and insight for each water shed. And with just enough of their history and lore to make those evening campfire sessions even more interesting.

Learn More

"He-Man" Bar Soap

Ever noticed the word "soap" is missing on the packaging of what you've been bathing with? It's because legally, cleaners can only be called "soap" if it's produced through an ancient process called saponification. That's when lye is mixed with an oil, and after aging for six weeks, the reaction creates soap. Everything else must be called a "cleaner" or "body wash" – not soap. Only a few real soaps are commercially available today, and
Wild Bearing's "He-Man" Bar Soap, with its manly balsam scent, is one of them.

Shop Now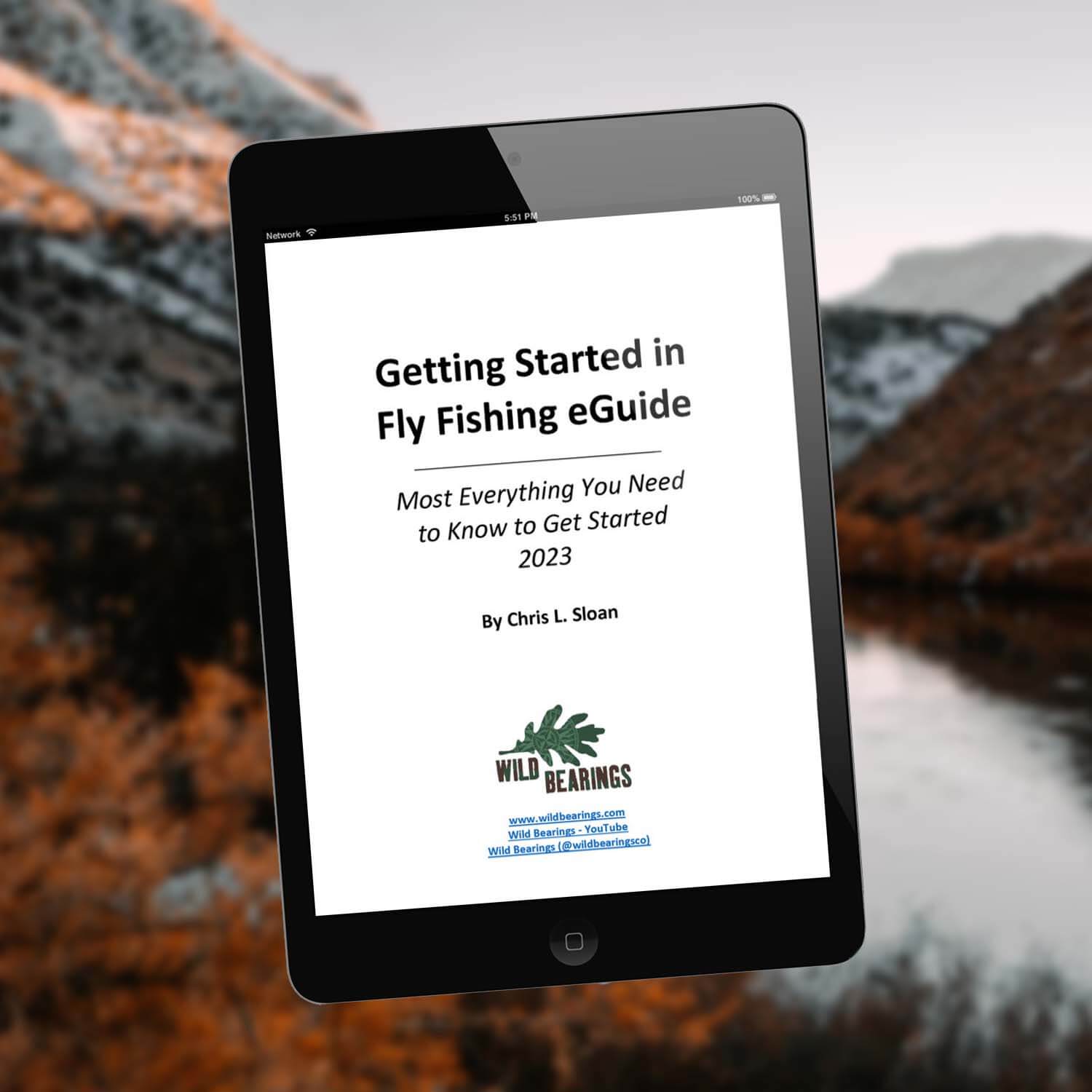 Free! Getting Started in Fly Fishing eGuide
Chris covers everything you need to know from where to fish, what to wear, and how to tie.
Download now (PDF)