Chris Wheaton

Chris started fishing at a very young age and had his first introduction to big game fishing at the age of 4. His grandfather had a house in a small village called Bahia De Los Angeles on the Sea of Cortez. Chris was fortunate enough to go on trips each summer when he was out of school. For 15 years, Chris got to see some amazing things on those trips and that fueled his passion for fishing. He always had a fish book nearby and was constantly studying fish, whether that be in a book or in the water with a mask and snorkel. His passion for fishing and the ocean lured him onto a path of becoming a marine biologist, until doing research for a report on Tuna led him to talk with a marine biologist from Scripps Institute in La Jolla, California. The biologist stated that very few marine biologists actually make much money at it and to be prepared for that. That advice stuck, and Chris went on to get a degree from USC and then become involved in business. 
After getting a business established, he started getting back to his roots and his love of fishing. In the late 90's, Chris bought an old 1973 32' Luhrs and pulled it out of the water to do a small restoration on it. That turned into a much larger project and ended up lasting 5 years, with almost a complete restoration of every component on the boat. Also, in the late 90's, Chris was invited on a trip to Loreto, Baja California and that would change his life forever. The fishing there was amazing and reminded him of his childhood days when he would fish with his grandfather.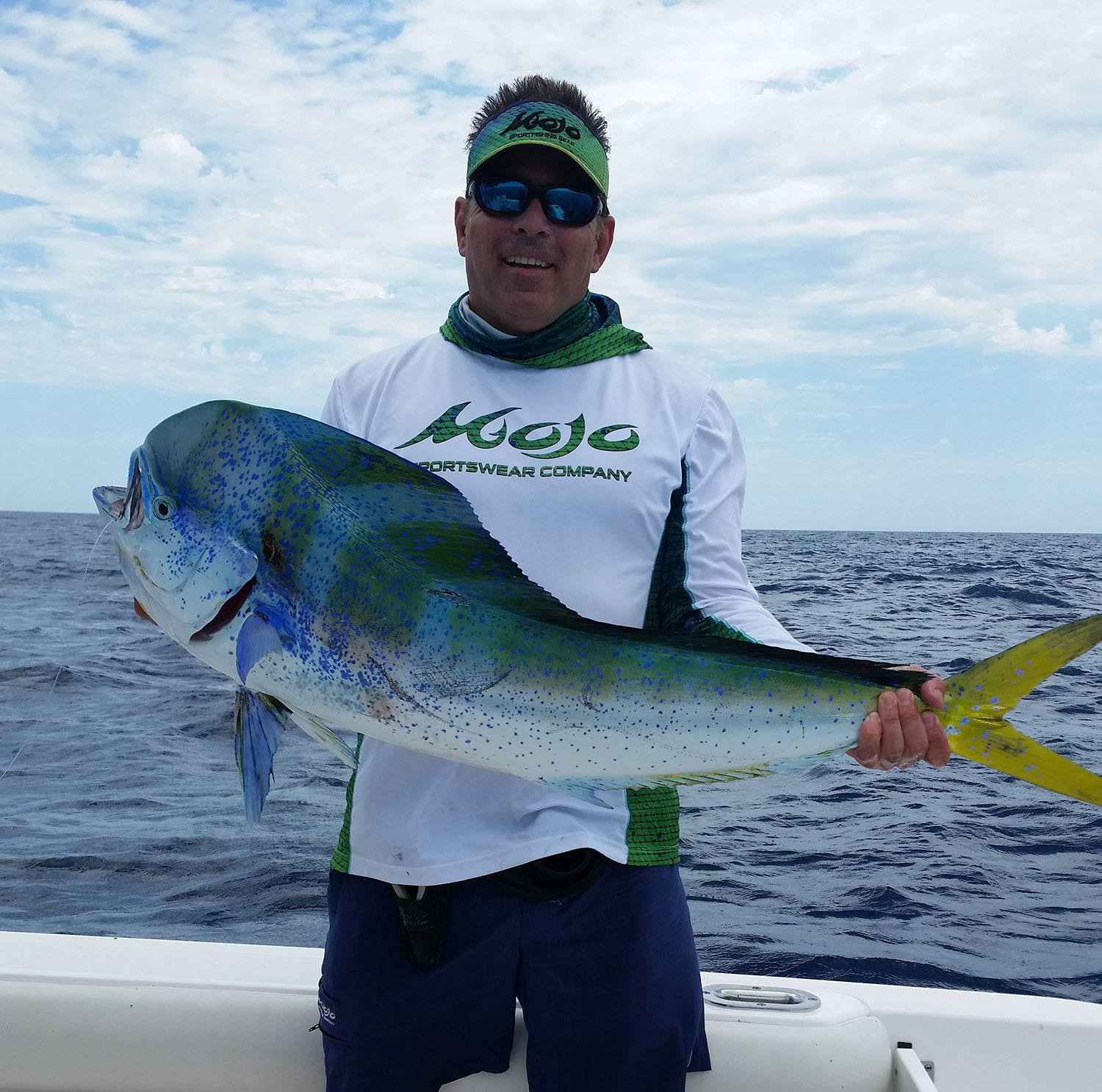 Tournaments, TV Shows, & Conservation
Over the years, Chris's competitive nature has seen him compete in many fishing tournaments, with many top 3 finishes and wins. Loreto, who some call the Dorado capital of the world, hosted a charity Dorado tournament called 'Fishin for the Mission' that started around 1990. Each year, the tournament prizes were donated by Bill Boyce, while all of the proceeds were donated to the Mission and town of Loreto. Chris would continue to fish in Loreto several times a year, including most of the 'Fishin for the Mission' tournaments as a way to help out and give back to the community.
In 2015, Chris was elected to take over as the Director of the tournament and has been running it successfully for the last few years, while generating about $10,000 per year for Loreto. In 2013, Chris was asked to be a local guide for Bill Boyce. In 2015, he was on TV with Bill Boyce in Loreto for Destination Baja Sur Season 1. Most recently, Chris appeared in 3 episodes of Destination Baja Sur Season 2 as they traveled from Ensenada to Cabo San Lucas. They had a couple of 25' boats that were loaded on a 160' mother ship, fishing and filming the whole way down. Both Season 1 and 2 of Destination Baja Sur are available for free on Amazon Prime and both shows were sponsored by Mojo Sportswear Company.
In addition to this, Chris is also on the CCA California State Board of Directors. 
For those that are unfamiliar, CCA stands for the Coastal Conservation Association, which is a nonprofit organization that advocates for the conservation and enhancement of coastal resources in the United States. The California State Board of Directors is a group of individuals who provide leadership and oversight for the CCA's activities in California.
Chris is a dedicated advocate for coastal conservation and has been selected to help guide the organization's activities in California as STAR Tournament Committee Chairman.
With his passion for studying and catching fish, Chris started looking at world records and the size of the fish he was catching. Once it was all compiled, Chris wrote an article for a local fishing and hunting publication, and sent it off to the IGFA to be fact checked. The IGFA was so impressed with it that they asked him to rewrite the article for their publication. Soon after, they asked him to be an IGFA Representative to help promote ethical angling practices, and help others who were interested in catching and documenting world record catches. For awhile now, Chris has been taking pictures of his catches, researching information about each species, and posting it all on an Instagram page @fishids. This is to help other people in identifying fish and to learn about the different species, sizes, and ranges. He has also spoken at several fishing clubs as an IGFA Rep. and is an IGFA Certified Observer. Chris has submitted 26 world records and has helped several other people with world records of their own. Practically a walking fish encyclopedia, he is regularly sent pictures of odd catches from people looking to identify their catch. 
You can follow his adventures on his personal Instagram page @Reel_Time 
For more information about 'Fishin for the Mission', there is a Facebook Group you can join at https://www.facebook.com/groups/1574199182874541/